Wednesday, October 29, 2003
Have You Ever Seen Them Together?
( a friend of mine sent this idea )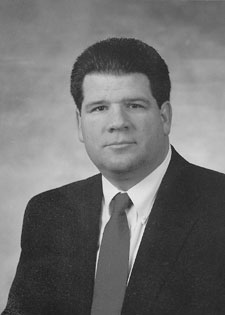 Don't
Tony Roswarski
and Unfrozen Caveman Lawyer look the same?
"Ladies and gentlemen of the jury, I'm just a caveman. I fell on some ice and later got thawed out by some of your scientists. Your world frightens and confuses me! Sometimes the honking horns of your traffic make me want to get out of my patrol car.. and run off into the fields, or wherever.. Sometimes when I get a message on my police radio, I wonder: 'Are little demons in there talking to me?' I don't know! My primitive mind can't grasp these concepts. But there is one thing I do know - when a company receives tax abatements from a city, they should be forced to provide a 'living wage' to all employees. Despite the warnings based on 'economic theory' and the experiences of other cities, I think this will be a better investment in the community. Thank you."