Sunday, April 24, 2005
Purdue Bands Showcase II
Purdue Bands presented their
Showcase concerts
this weekend. I was able to attend the Symphonic Band and Symphony Orchestra concert today.
I almost didn't make it for the opening because I went to the wrong venue. Long Center was dark and lonely. I walked down the aisle in Elliott just as they finished tuning.
The Symphonic Band sounded great - as always. They opened with Zampa Overture; a piece I played in Guy Foreman's Michigan City Municipal Band in the early 80s. Next,
Dr. Timothy Mahr
conducted his composition "Fantasia in G". It was a nice modern piece, and I especially liked the way he used the trombones (as a 'bone player, I'm partial to these types of works). Also, notable was "Escapade" by Joseph Spaniola. It is a mix of modern Classical and mid-century jazz, and was executed quite well.
After a bit of a stumble by PETE (Purdue Euphonium and Tuba Ensemble) caused by a sheet music malfunction, the Horn sections performed "Festmusik für Acht Hörner" by Rudolf Mayer. This could have been three minutes shorter.
The Symphony Orchestra performed three pieces, starting with a flute concerto performed by
Jennifer Iles
. She offered a great performance, with solid backing by a chamber-sized orchestra. The full orchestra followed with nice readings of a Broadway medley and a movie march.
As I mentioned above, the concert was held in
Elliot Hall of Music
, not the
Long Center for Performing Arts
. There are both good and bad points with the change in location.
Good:
SOUND!!

This hall just sounds better. I could actually hear the low brass, and everything sounded very balanced. I hope it sounds as good on the stage as it does in the house.

More Seating

The big problem with Long Center is that it isn't quite big enough for the crowd. My son and I like sitting in the balcony so that we can watch the percussion, but the last couple of concerts have found us way up in the cheap seats. There is plenty of room on the floor of Elliott for everyone.

Close to Home

If I hadn't made the unnecessary trip downtown, I could have driven to this concert in half the time of the Lafayette trip. I'll know for next time
Bad:
More Seating

There are so many more seats in Elliott that the crowd was very spread out and towards the back of the hall. It must be a little troublesome to the performers to see all of the empty seats in the front. I was in Row KK and only had 2 people in front of me. They should rope off the back half of the main hall to push the audience closer.

View

I had a tough time seeing the players from my seat. Since I'm used to watching from the balcony, floor seats offered less of a view of the percussion. An even bigger problem was the 9 foot grand piano in front of the band! In Long Center, they place the piano at the back of the group. Finally, there were three 15 foot mic stands at the front of the stage that were very obtrusive. I would think that they should be able to hang them from the ceiling or find another way to record the performance.
All in all, another great show by Jay Gephart and his groups. I look forward to the next set in the Fall. (Plus, I look forward to playing in the Summer Concert Band in June and July).
Saturday, April 23, 2005
That's a Lot of Quarters
I did 12 loads of laundry at the Levee Laundry and Tan this morning. (This website is the #1 site returned in a search for
Levee Laundry and Tan
in Yahoo.)
I know, we should get the washer fixed. My wife called for an estimate, and it came in at around $200. She was going to schedule the visit, but I wanted to clean the basement and laundry room first (it's been a while). However, we lost one of our dogs on Monday, and brought home a new puppy on Thursday. Things have been a little busy. I'll get to it tomorrow.
Monday, April 18, 2005
Laundry Update
Thanks to
Lemming
for the
washing machine timing hints
. However, I gave up after one load today, and instead did 5 loads down at a nearby laundromat. (Song in head: "I'm going to the Levee ... The
Levee Laundry and Tan
"). I'll be drying half the night while I finish my lecture for tomorrow.
The only bad part is that I only had a $20 for the change machine, so now I have $12 in quarters in my pocket.
Gothic Summer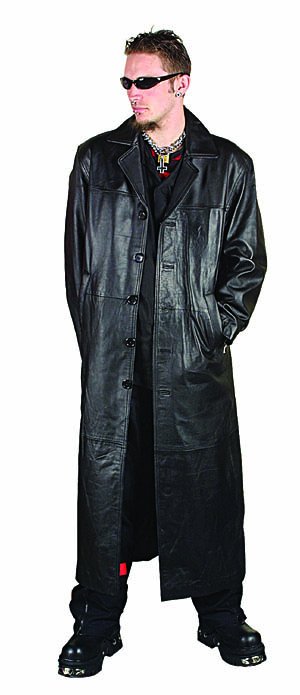 The temperature hit the low 80s (high 20s °C) today and that means that the college kids break out the summer wear. Shorts, short-shorts, sleeveless tees, skimpy jogging outfits, and bathing suits are all fair game. I certainly felt out of place walking down the street in my tweed sportcoat.
However, for every 200 or so skin bearing students, there's one Goth kid in black pants, black long sleeve shirt, ankle-length trench coat (black), and severe looking Doc Marten boots. I would hate to be stuck in that kind of clothing rut (although I remember going for several years without wearing shorts).
Sunday, April 17, 2005
How Long Should It Spin?
I put some clothes in the washer around 4:00 yesterday. At 8:30, I went down to move it to the dryer, and it was still washing!
Apparently, the mechanism that turns the knob from step to step as it times things is broken. The washer will still do all of the different things it is supposed to do; it just doesn't know when to stop.
So, to wash a load, I have to guess how long each cycle should be, and manually turn the knob. It's as if I've been chained in the laundry room all evening. I don't even know what the timing is, so I've probably been letting everything go too long. I'm probably either going to have either very clean or totally abused clothes.
It's going to be Tuesday or Wednesday before I can get a repair guy in here. In the meantime, laundry is going to be fun.
Wednesday, April 06, 2005
At Least, That's What the Voices in my Head Tell Me
I think that I am the only sane person in my house.